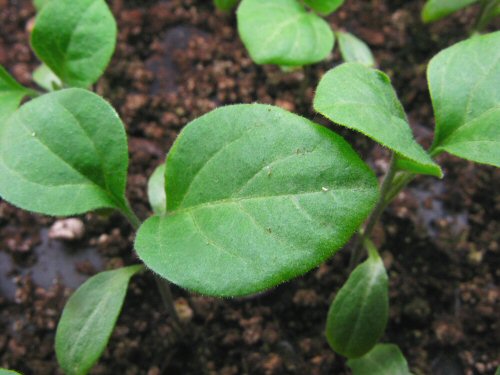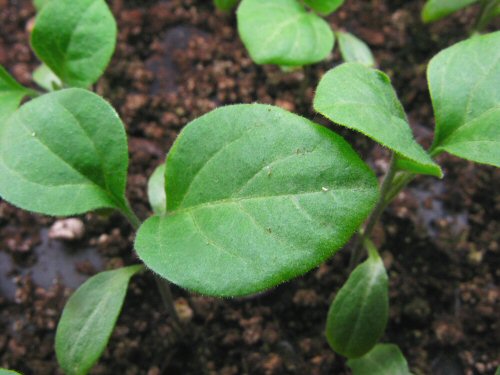 Seedlings seem to expand in spurts, like these Vittoria eggplant, growing quietly for two weeks or so since they first appeared, then suddenly reaching out to touch their neighbors practically overnight. Even the tomatoes, a week old in 200-cell trays, will soon be getting crowded. In just a few more days…
I haven't yet stumbled upon or otherwise discovered the absolutely best time to transplant up. Generally, I try to move plants to bigger containers before their leaves start to overlap and steal each other's light. But in practice, since potting up means the same number of seedlings take way more space, the timing ends up being determined by how much room there is under the lights.
The first plants started, in late winter-early spring, tend to also be quite cold-hardy—onions, the brassicas, various herbs—so they can usually be moved out to the unheated/barely heated greenhouse in March and April, making room under the lights for the next wave of seedlings. This year, until the greenhouse is set up, as the seedlings expand, there's nowhere for them to go. Gotta get that greenhouse up!