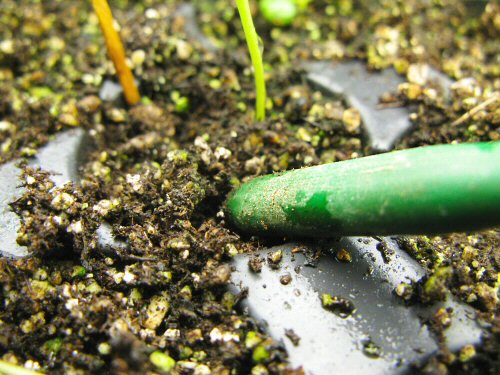 Tending seedlings on this tiny scale is pretty much literally fieldwork in miniature, especially with the pesky GREEN MOSS. The seedlings have to be watered, of course. And with the green moss, they have to be weeded as well. I use something pointy to stir up the surface of the peat-perlite seedling mix…
It comes back quickly, in a day or two, whenever the surface is wet.
I'm not even sure it's moss, could be algae? Mold? Lichen?! I haven't been able to ID it for sure, but I've often seen it called…green moss.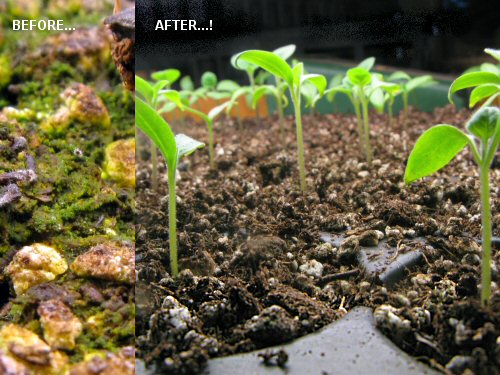 Not too appetizing to look at, the green moss has been quite harmless. At the old farm, I wondered if it came from the well, but here, we've been using filtered water and there it still is. It could be from the peat.
In any case, no worries, just a quick scuffling once in a while to keep it from sealing off the surface while the seedlings are small, which it looks like it would eventually do. I suppose I could find some clever, NATURAL way to kill it off, but I really don't mind it. Once the mix dries out, the green moss is gone. At least, it disappears…