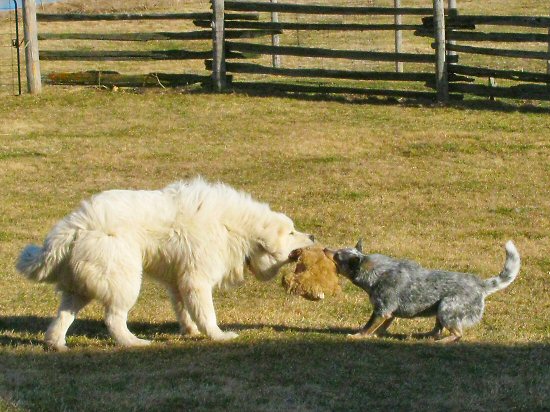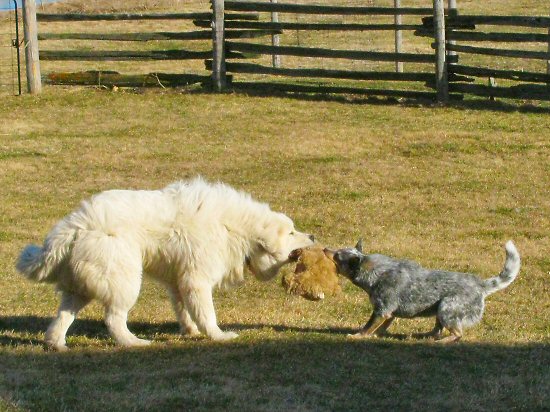 The farm this year is an animal farm, for sure! I farmed alongside cows and goats for a few seasons, raised chickens for meat and eggs for the last two years, BUT, this is the year I'm plunging headfirst into the world of FARM ANIMALS EVERYWHERE, critters of all shapes and sizes (and breeds), woven into the daily tiny farming experience.
The relationships between the seven dogs and two cats alone is complex, entertaining…and useful. The four Great Pyrenees are working livestock guardian dogs, living outdoors (and in the barn) year round, keeping watch and patrolling the property. They keep predators out, killing intruders when necessary (you don't want foxes in the henhouse!). This is a critical job because there are also free-ranging chickens, turkeys and geese, baby pigs, sheep about to lamb…lots to look out for, lots to EAT.
Meanwhile, with all that protection work, at least one of the Great Pyrenees still finds lots of time to kick back and mess around. In the pic, Rollie, the youngest GP, and just a huge puppy at around 8 months, tugs it out with Pi, an Australian Cattle Dog, also under a year old (it's just a stuffed animal they've got there). Business as usual!