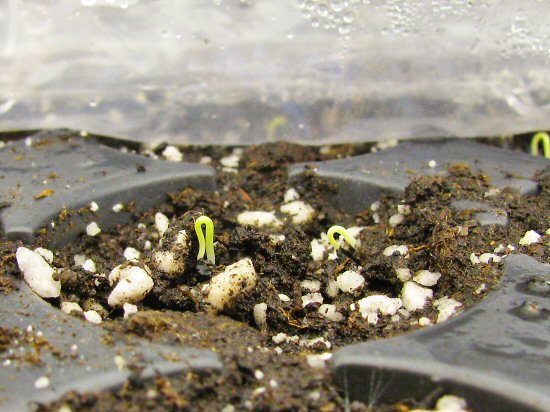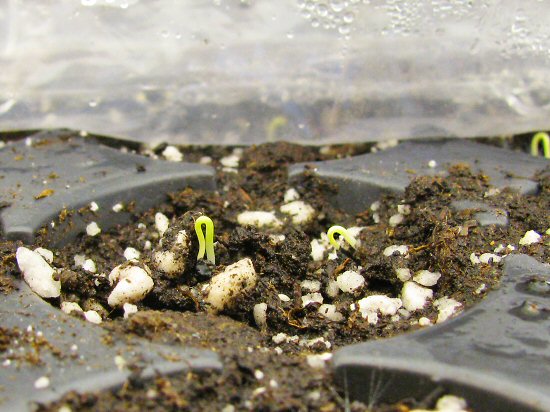 If you're journaling your gardening seasons, on paper, online, or simply in your head, you just HAVE to take note of the very first seedlings to emerge. Of course, you can't actually catch the VERY first one, unless you're kind of mono-focused and a little…obsessive. But a few always come up at about the same time, and a little ahead of the pack. On this tiny farm, I'm there to snap 'em.
This season, the Red Globe onions take the prize. There is garlic out in the field from fall, here and at another location, and tiny tips may already be poking up, especially with the UNSEASONABLY mild, warm and low-snow winter we've had so far. For 2010 purposes, though, I'm not stalking the garlic patch, only peering at the plug sheets.
So there we are, four days after first seeding. Some seed exposed at the surface did show up yesterday, the white radicles looking unnaturally glaring and exposed, but today's the day for "proper" first seed action. They still work!