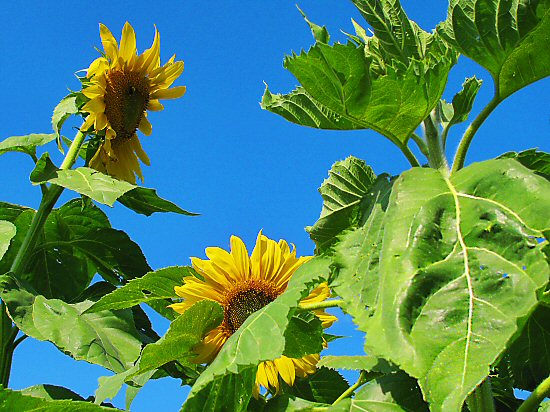 There are pretty ornamental cutting sunflowers, and then there are these monsters of the field, towering Early Russians, and their almost as imposing kin, the rugged Jerusalem artichoke (last photo). They're the genus Helianthus, North American natives, supposedly dating back 8,000 years, and by the look of it, really not too disturbed by the crazy weather right now.
Both of these are experiments. This is the second season for the Russian giants, grown exclusively for their potential as a plant-protecting wall. It's the third time around for the JAs, a crop that can do double duty as a living wall… Neither were strategically placed for action this year, but the idea is mainly to use them as shade during scorching summers. They get to a pretty good height by sometime in July, so the timing works. Even at 7-8′, they won't protect too far out, a dense and high-value crop like all-lettuce mesclun would make it worthwhile. They could be good as windbreaks as well, but I haven't considered for what…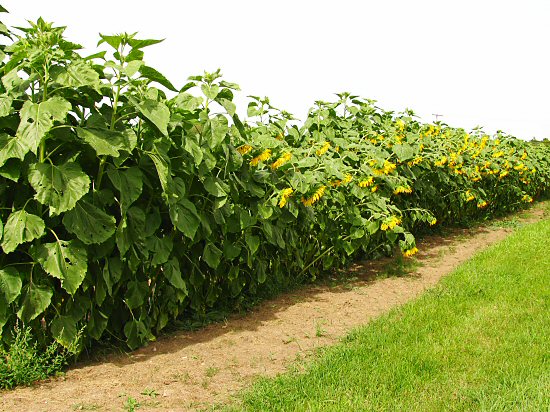 The sunflowers are around 8′ tall now, it's quite incredible (with a longer season, they can apparently get up to 14′). You'd think with them growing so fast and big, they'd always stand out, but with all that's going on in the field, you can forget and then one day, turn around and BAM, there's that wall o' green, STARING at you…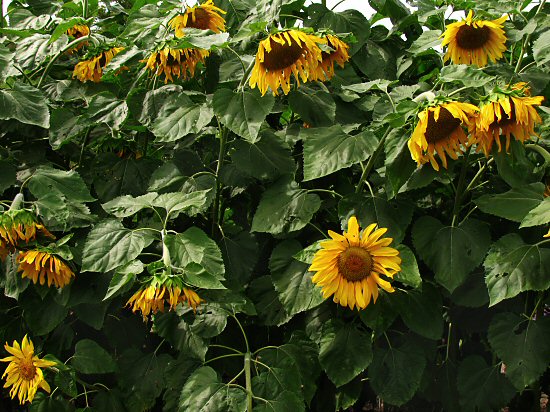 The flowers are practically as big as my head, and so heavy, they eventually wind up completely face down.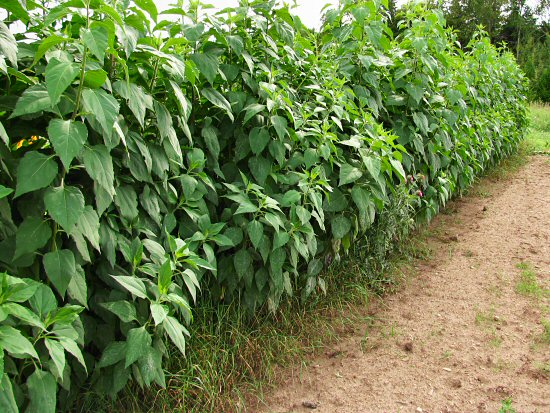 The Jerusalem artichoke are a little more refined, but still big and resilient. They're around 7′. Both sunflowers and JAs are planted in double rows, and held up to this year's helping of storms and massive winds no problem. Reliable…