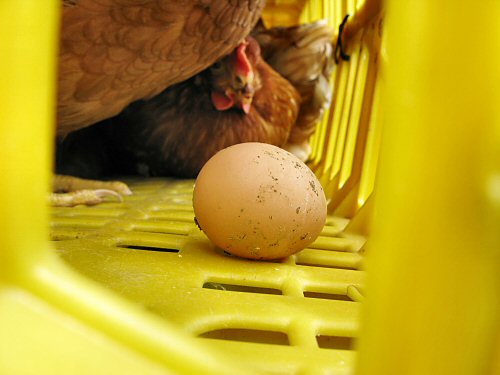 It's back-to-back chicken stories, from chickens to the slaughter to chickens ready to lay! The hatchery moved up the scheduled delivery of the 20-week-old Shaver Red Sex-Links by three days, and today was it. These girls are cool, and ready to go, dropping a couple of eggs before they were even out of their crates…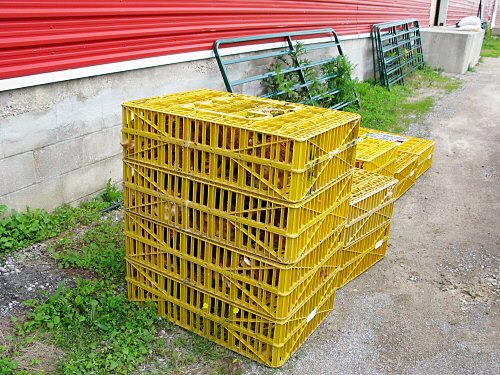 At the feed store in town, the crates were casually stacked near the loading dock (and you can see MORE BAGS OF FEED waiting to be picked up, these are 88lb sacks of layer mash). Our 25 were in two crates.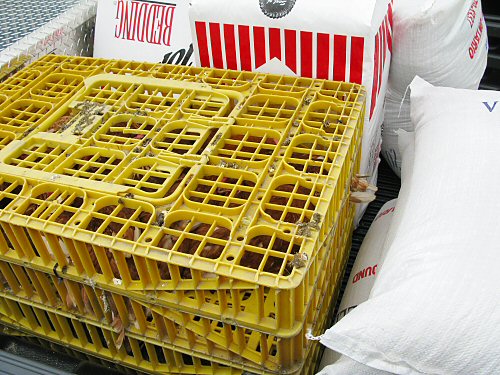 Like any other trip to town, on this chicken run, I ended up with lots of extra stuff besides chickens: several blocks of compressed shavings, the layer feed, and a sack of scratch for the Frey's dual purpose.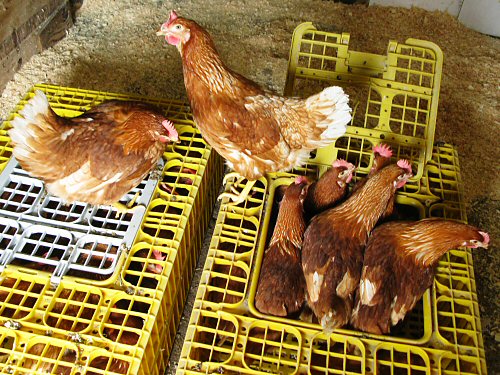 Back at the farm, I opened one crate at a time and let them come out on their own to explore their side of the Chickenhouse. The young ladies seemed happy, unflustered, in fine feather… Within a few hours, I collected the first three, still tiny, warm, fresh eggs! Felt great!