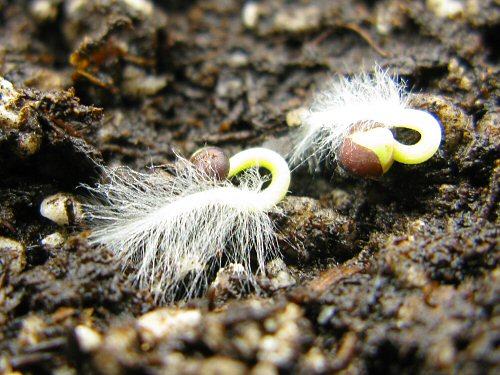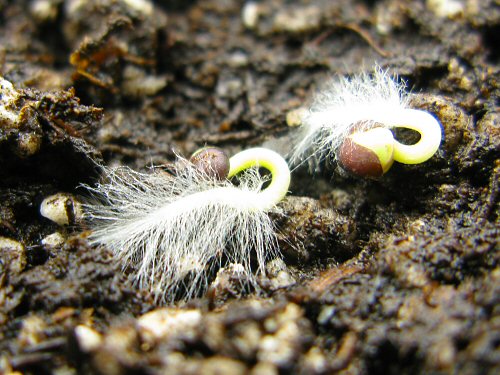 At first, it looks like some sort of horrible, fuzzy mold, about to devour your newly germinated seeds. But when you get really up close, it turns out to be superfine, hairlike extensions growing from the radicle. These kale sprouts pushed themselves right out of the seedling mix, probably because they weren't pressed in and covered deeply enough.
Kale, broccoli, cauliflower and other brassicas do this in a very visible way during a surface emergency, sending out a mass of fine root hairs in search of water. Root hairs are normal below ground, but I've only really noticed them growing exposed on brassicas, other newly emerged seedlings with bared roots usually seem to just dry up. An unusual glimpse of what plants are up to with their vast root systems down below.
Given half a chance—a little surface moisture—these guys can actually manage to burrow down and root themselves. Pretty cool trick.