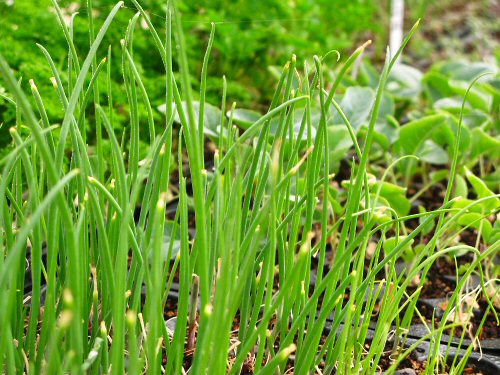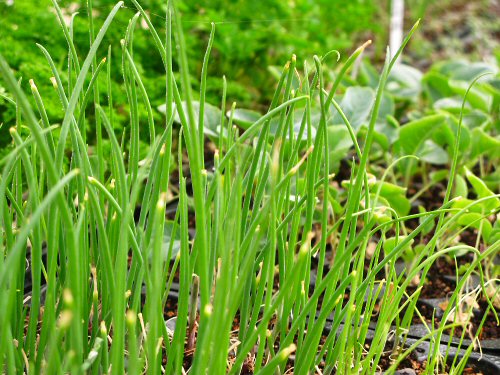 It's a jumble of seedlings around the seedling room, inside and out. Actually, it looks like a good part of the entire market garden, neatly in miniature, lined up in trays… Due to a pile of one-thing-waiting-on-another (for example, we have to run electricity for the fan that inflates the two layers of covering), the greenhouse is STILL not refit with its plastic, so the fallback plan is ferrying the seedlings out to tables—4×8 plywood on sawhorses—in the morning, and back in at night (when it's still as often as not hovering around freezing).
Hardening off! All that daily moving is a bit of a pain, but they have to come in at night. In the hoophouse, without wind, it'd be a lot easier to row cover, and we could apply a minimum of overnight heat with the kerosene heater (or propane space heater). Outside is too much of a risk, particularly for the tomatoes, peppers, eggplant, squash,… Moving takes a total of maybe an hour a day, around 60 trays in all. (And the upside: it's always cool to see backup plans work! :)
In the pic, the last of the onions from seed, plus cauliflower, parsley, and summer squash just germinating in the distance. Waiting to go…!