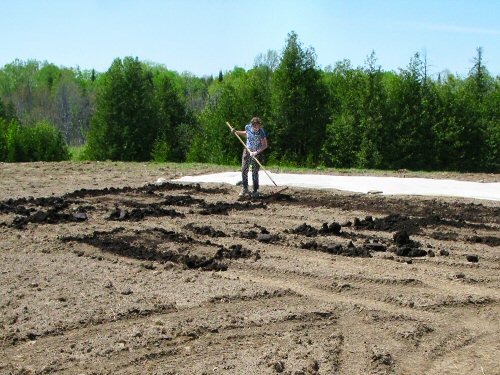 When there's a whole small section to cover, spreading compost with the Kubota compact tractor bucket is a lot faster and more efficient than the painstaking bed-by-bed method. This has been my usual approach for spot spreading, usually for 50'x50′ squares. Covered in reverse: the roughly distributed compost is quickly raked out (looks like a lot of work, but only takes 5-10 minutes!), before being rototilled in.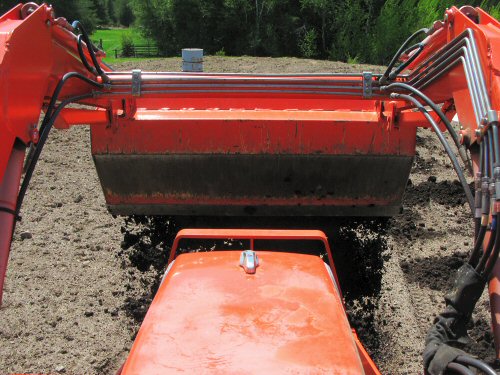 The real trick is backing up while dumping, rotating the bucket up and down. As long as the compost is flowing and not too clumped, this works great, gets a lot of the job done.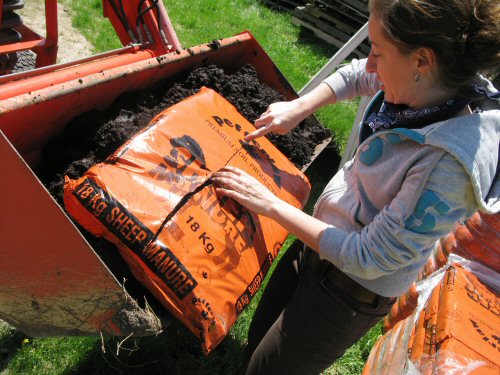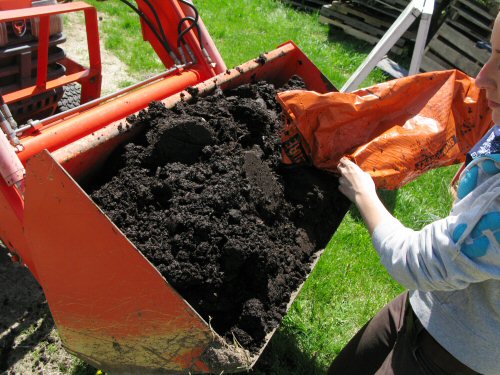 After a little experimentation, we came up with a simple debagging method, Lynn demonstrates: slit the bag in the bucket, then quickly flip it, pull up, and give it a couple of shakes. This compost is quite heavy (35% moisture, the label says?! expensive certified organic water…), so it quite easily tumbles out… And there we go, tiny methods for the tiny farm!