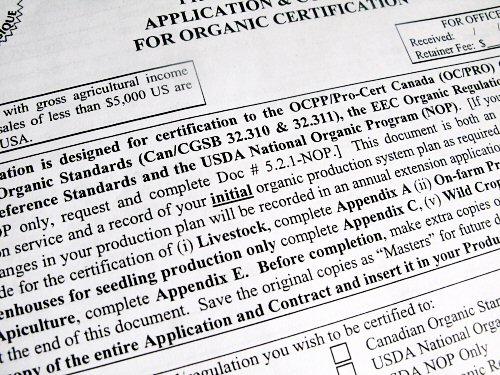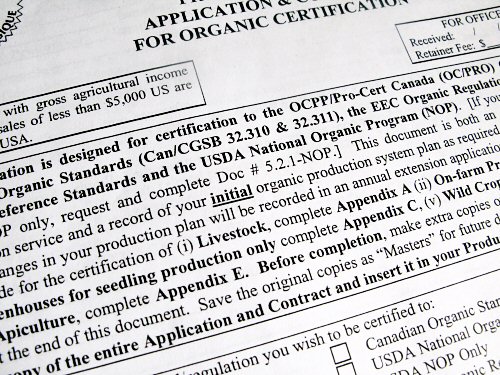 While Obama gets sworn in before the eyes of the world (mine included, on a one-day return to the news), I'm contemplating the stack of paper that leads to organic certification. No connection, today just happened to feel like the day to do it…
We've been discussing for a while whether to certify the new farm. The old farm has been certified for six years, right from the start. Back then, I did it because it seemed like the thing to do. Right now, I'm a lot less certain of its value to the truly tiny farm.
In the end, if you're providing organically-grown local food directly to real, live people—field-to-fork, face-to-face—why would you need a whole bureaucracy and set of regulations and a CERTIFICATE, to assure folks of what they can see for themselves by visiting the farm in person?
If only the world were that simple and straightforward.
We're getting certified because possessing the right paper does have its advantages, it's a way to show you are what you say you are, to people who don't know you first-hand… It may come in handy! That's our reason for now.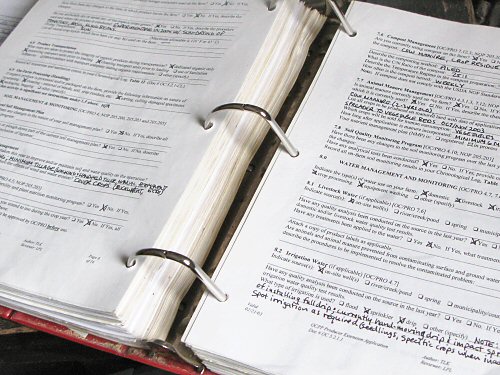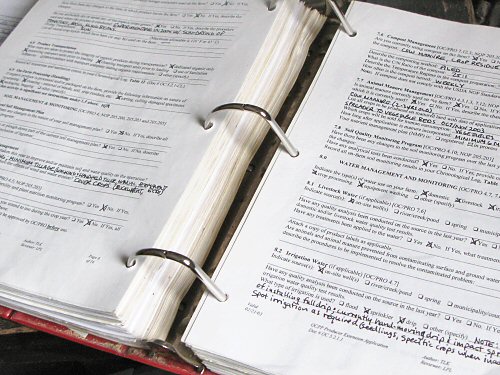 So it's filling out time. The main application is 25 pages of questions, and there are a couple of extra forms, lists and farm layout maps to include.
Some questions are multiple choice, others are open-ended, and while there are no real "right" answers, answers either do or do not comply with the organic production rules. Compliance is what counts.
The actual production standard is pretty cool, it covers every aspect of organic growing and marketing in great detail—being able to fill out the application means you've gotta know some things! :)
The binder is full of previous applications and responses, inspector's reports, the 60 pages or so of the Canadian organic standard, the US organic standard, in case we want to certify to that, too (they're pretty much the same on the basics), and various bulletins and notices. Lots of paper.
It looks like a fair bit. In fact, once you're certified, unless there are big changes in your farming, each year's renewal application is mainly copying everything from last application and sending a check. After that, an inspector will show up, look around, check your records—you have to keep track of fieldwork, harvests, things like that, also, keep invoices for seed and anything else mentioned the application, like fertilizer and cleaning products—ask some questions, and a couple hours later, it's done.
Anyhow, here's to getting the paperwork done and in the mail!
(PS: I do like the grassroots, no-cost, farmer-to-farmer Certified Naturally Grown program, which we started also certifying with last season and intend to continue with! I donated $100 to CNG for 2008, and also bought some signage and stickers. Organic certification costs about $400-500 a year for a tiny farm in Canada.)